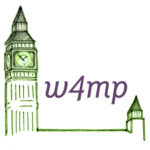 The Working for an MP website is a resource for anyone working for a British Member of Parliament or with an interest in how Parliament works. You can read about the site's history, or get in touch with suggestions or feedback, or find out about the help and advice available to staff from the House of Commons.
---
Parliament has been dissolved.
When Parliament is dissolved, every seat in the House of Commons becomes vacant. All business in the House comes to an end. MPs stop representing their constituencies. There will be no MPs until after the general election.
During the period until the General Election on December 12 w4mp will continue to operate, but any references to MPs should be read in this context.
The House Authorities have published Dissolution Guidance for
Please see our Dissolution Page for more links.
We look forward to providing support and guidance for all staff working for MPs elected in the forthcoming election.
---

---
Latest news from w4mp
Four dissolution events are taking place for staff. Full details including venues are on the Parliamentary Intranet and you can turn up without booking. Sheffield – Thursday (7th) – 11-1 Glasgow Friday (8th) 10-1 Cardiff Tuesday (12th) – 10-1 Crewe Wednesday 13th 2-4 See the Intranet page for more.
Posted in
News
Comments Off

on Dissolution Events for Staff
Have you seen the Women and Parliament 360° virtual tour? See where the 1866 first mass petition for female suffrage was handed in, find out about the campaign for equal voting rights, and more. Take a virtual tour bit.ly/2Nu62aZ The content of the Women and Parliament virtual tour draws on research and content from the …
Posted in
News
Comments Off

on Women and Parliament Virtual Tour
With the prospect of a General Election looming, we have created a page with links to the official guidance on dissolution. Our dissolution page will be updated with information and new links as we receive them.
---
If you prefer a more traditional layout for the site, this might please you.
You can search the whole site, including guides, using  this search box:
---
Archived guides can be found on the w4mp archive. They should not be relied on as expressions of current practice.

Our humourous alt.guides can be found on alt.w4mp.org, along with an archive of Hoby cartoons.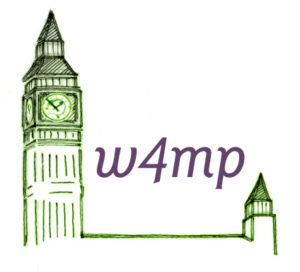 Follow us @w4mpsite on Twitter or find us on Facebook
"The MPs' assistants and researchers walk at twice the pace of everyone else and their eyes burn twice as fiercely" John Crace, The  Guardian, 14 May 2015