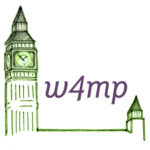 The Working for an MP website is a resource for anyone working for a British Member of Parliament or with an interest in how Parliament works. You can read about the site's history, or get in touch with suggestions or feedback, or find out about the help and advice available to staff from the House of Commons.
---

---
Latest news from w4mp
The Hotlines List was updated on 11 January 2018. Please always ensure that you are using the current version of the hotlines list on the intranet, as copies saved to your computer or printed out may be out of date. Please go here to see the new information and the link to the list.
Posted in
News
Comments Off

on Hotlines List Update
The Parliamentary Health and Wellbeing service is running a number of classes related to maintaining and improving your health and wellbeing. These include mindfulness, meditation and relaxtion; Yoga and postural and relaxation classes. Wellbeing classes will commence on 7 January 2019 For details see the Parliamentary Intranet
Posted in
News
Comments Off

on Wellbeing classes in Westminster
 The Gender-Sensitive Parliament Audit, carried out by members and staff of both Houses of Parliament, was published on Thursday 20 December 2018. It finds that steady progress has been made in increasing the representation of women in both Houses, but there are still barriers to women standing as MPs or putting themselves forward to the …
Continue reading "Gender-Sensitive Parliament Audit published"
Posted in
News
Comments Off

on Gender-Sensitive Parliament Audit published
---
If you prefer a more traditional layout for the site, this might please you.
You can search the whole site, including guides, using this search box:
Archived guides can be found on the w4mp archive. They should not be relied on as expressions of current practice.

Our humourous alt.guides can be found on alt.w4mp.org, along with an archive of Hoby cartoons.
---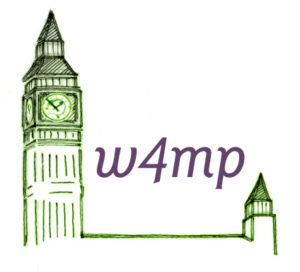 Follow us @w4mpsite on Twitter or like us on Facebook @w4mp.org
"The MPs' assistants and researchers walk at twice the pace of everyone else and their eyes burn twice as fiercely"
John Crace, The Guardian, 14 May 2015