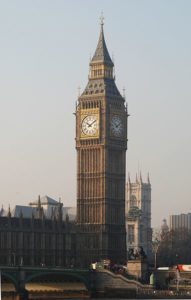 This is the Working for an MP website, a resource for anyone working for a British Member of Parliament or with an interest in how Parliament works.
---
Today's Featured Guide: Standard Letters
This guide is full of standard letters, templates and forms for you to use when dealing with casework as well as in applying for tours, tickets etc at Westminster. A few are 'official' forms and should not be altered but all the others are there for you to adapt and make your own.
Read: Standard Letters and Forms
---
What's On w4mp
The w4mp website has a wide range of resources.
---
Getting in Touch
For general queries email editor@w4mp.org.
For job-related questions email jobs@w4mp.org.
Or you can use our Feedback Form.
---
What Can w4mp Do For You?
We've commissioned a short video that explains what w4mp offers. Please feel free to share/embed it.
A brief overview of the w4mp website
---
Coming Up
Parliament is a serious place, and the Palace of Westminster and constituency offices are filled with hard-working, dedicated professionals engaged in the important business of running the country.  Yet even the most committed need time for rest and recuperation, space to kick back and unwind, and opportunities to take a sideways look at their workplace, employers and even their political masters. Our alt.guides offer a sidelong view of life working for an MP, and include a monthly cartoon from Hoby.
Important Information about Safety and Security
The latest version of the Members' Personal Safety Leaflet is now available on the intranet. This is not just for Members; it's vital that their staff read it as well.  W4MP can't emphasise strongly enough the importance of your reading this and taking appropriate action. Whether you work at Westminster or in the constituency you should read this.
Click here for the link to the introductory page on Personal Safety on the intranet.