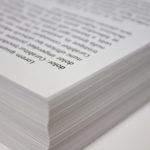 The latest Whitehall Monitor report has been published by the Institute for Government, offering a crucial insight into the way Whitehall Works.
This report focuses on how well Whitehall is performing, its preparations for Brexit, and government openness and the use of data.
The report makes the argument that government is trying to do too many things in the run up to Brexit and  that this poses challenges for  public services and Whitehall departments. It also calls for  'clear, sensible and transparent plans and measures', in order to understand how well government is doing, or to hold it to account.
Preparation for Brexit features prominently in the report: it suggests that the creation of new departments  resulted in some initial fragmentation and was not a good use of time and energy, but notes that these departments are beginning to settle down. It also points out that existing departments facing the biggest challenges around Brexit are some of those that have experienced some of the deepest budget and staffing cuts and this will
In regards to openness and the use of data, the report suggests that the government has become less responsive to requests for information and is not using its own data as effectively as it could. Many departments are not publishing their data as frequently as they should and this, coupled with the difficulty of measuring government performance, suggests that the government is becoming less open.
To read the report in full, click here.