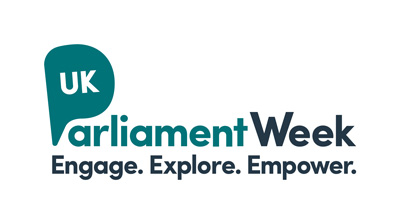 UK Parliament Week is an annual festival that engages people from across the UK with Parliament, explores what it means to them and empowers them to get involved.
There is something for everyone: whether you attend or organise an event. You can also take part in the online conversation using the hashtag #UKPW17
Organisations across the UK run events and activities throughout UK Parliament Week which explore what the UK Parliament means to them and their community.
For more information see their website.
UK Parliament Week has been developed by the Houses of Parliament as part of its Outreach and Engagement Service.
Join the Outreach and Engagement mailing list for news and information about the UK Parliament and other opportunities to get involved throughout the year.